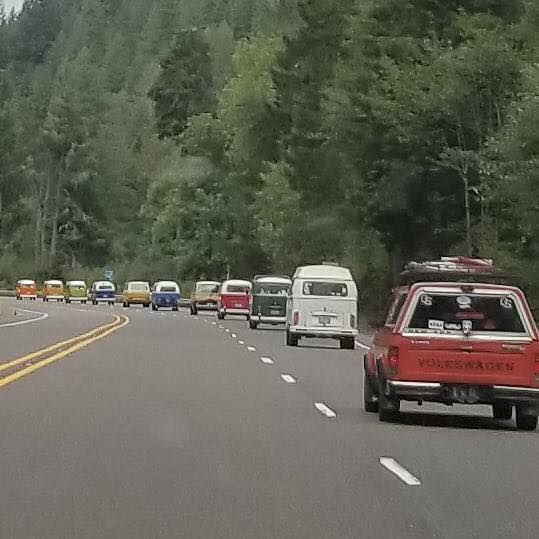 We are a group of vintage Volkswagen enthusiasts based in Eugene, Oregon.
We gather every Monday at 7 p.m. at the Hop Valley Tasting Room, 990 W. 1st. Ave, Eugene.
Note that we will be meeting elsewhere on 30 September.
Join us!  We have no dues or other membership requirements other than a love of old V-dubs (bugs, ghias, square/notchbacks, buses, vanagons, etc).  We go camping frequently, participate in parades and festivals, and have a hella good time.